LEADING ORGANISATION FOR
SECURITY PROFESSIONALS WORLDWIDE
by developing educational programs and materials
At the recently held Nation Builders Award Ceremony, the Jamaica Chapter of ASIS International was recognised as a Bronze Awardee for donations that were made to the United Way of Jamaica for disaster relief in Haiti and St. Vincent and the Grenadines. Chapter Chairman Carlos Pipher, CPP, PCI, PSP collected the award.
JOIN ASIS TODAY AND SAVE 50% OFF MEMBERSHIP
ANNUAL GENERAL MEETING
Guest speaker Mr Germaine Barrett, Founder and Executive Director of the Jamaican Association for Debating and Empowerment
Click Here
Selbourne Webb, CPP, PCI, PSP received an Award of Achievement for outstanding work done for the Jamaica Chapter. Selbourne is the Chapter's Certification Chairman. Congratulations Selbourne.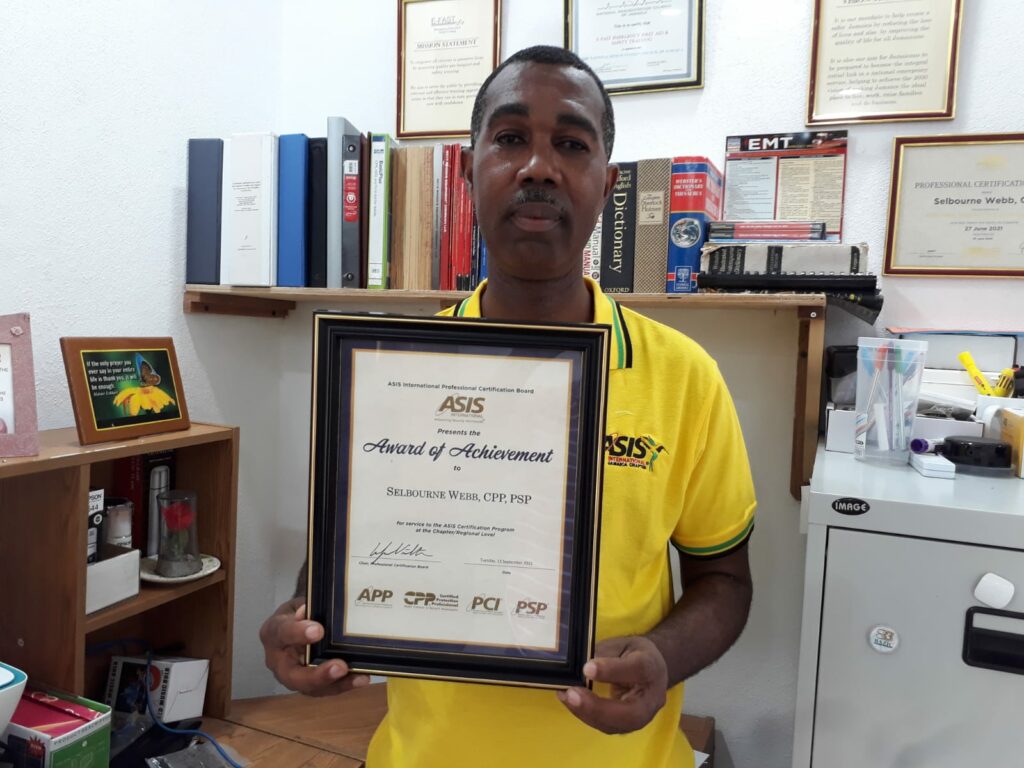 Congratulations to Ms. Suzanne Scarlett, PSP on being awarded the Women In Security (WIS) Global Community Karen Marquez Honours Award. Suzanne is the Chapter's Legislative Chairperson.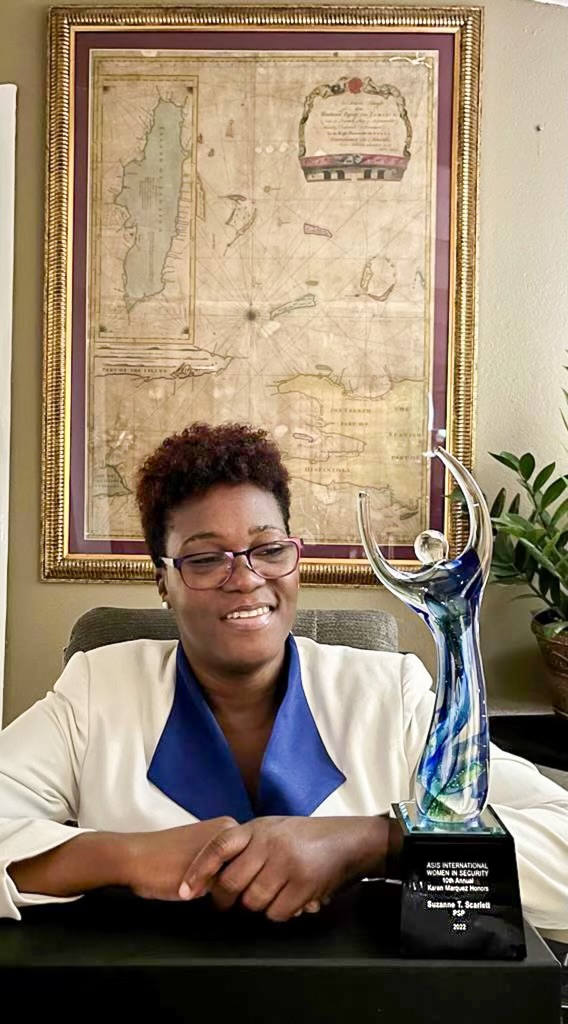 ASIS INTERNATIONAL CODE OF ETHICS
Scholarship and grants opportunities
International Recognition
Credibility. Influence. Opportunity.