The ASIS International (Jamaica Chapter), Women in Security (WIS) community, provides support and assistance to women in the security industry, as well as inspiration to those interested in entering our esteemed profession.
Although the community and its programmes are tailored for women, we as a Community and Organization encourage and welcome the participation of all members who are dedicated to the support of women in the security industry.
"There's something special about a woman who dominates in a man's world. It takes a certain grace, strength, intelligence, fearlessness, and the nerve to never take no for an answer." —Rihanna, Musician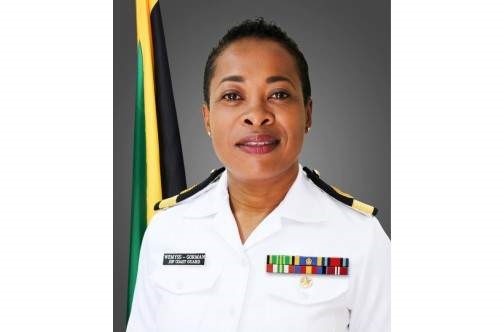 Commodore Antonette Wemyss Gorman
Chief of Defence Staff, Jamaica Defence Force (JDF)
HISTORIC MOVES.

Appointment (pending) of Commodore Antonette Wemyss Gorman – Chief of Defence Staff, Jamaica Defence Force (JDF).

Commodore Antonette Wemyss Gorman, a career officer with almost thirty (30) years of service is set to create history when she becomes the first woman to be appointed Chief of Defence Staff of the Jamaica Defence Force (JDF) in January 2022. Commodore (Cdre) Antonette Wemyss-Gorman's accomplishments cannot be celebrated enough as she takes on this new role. Some of her professional highlights:- She is the first female officer to attain a Flag rank (Rear Admiral or above). She has held various critical appointments including Unit Operations Officer, Officer Commanding Shore Base and Second in Command of the JDF Air Wing. She established and was appointed Commandant of the Caribbean Military Maritime Training Centre (CMMTC) in 2012. Appointed Commanding Officer of the JDF Coast Guard, and attained the rank of Commander, making her the first female to attain that rank and Unit command in the JDF. Promoted to her current rank in December 2019, Cdre Wemyss-Gorman assumed the post of Force Executive Officer. Cdre Wemyss-Gorman is the most senior ranking naval and female officer in the JDF. Awarded the Order of Distinction (Officer Class) for her distinguished military service, the Medal of Honour for Meritorious Service, the Military Commendation Medal and the Medal of Honour for General Service for operations in the local theatre among others. She has also received an award for distinguished leadership by the United Nations (UN) Women Leadership Initiative (WLI) in 2015. In May 2019, Cdre Wemyss-Gorman was honoured by the Women in the Caribbean Maritime Association for her contribution to maritime security in the region. Commodore Wemyss Gorman will be promoted to the rank of Rear Admiral in January 2022 at the time of her appointment as Chief of Defence Staff.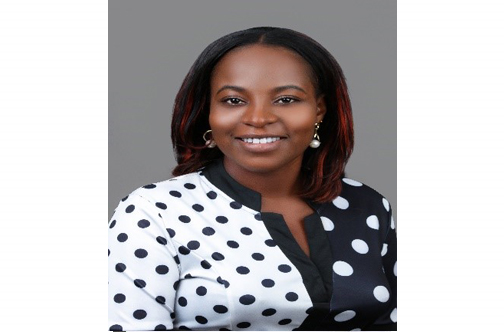 Ms. Aldean KAYVA Campbell
Polygraph examiner
WIS Member Spotlight

Congratulations!!! - ASIS International Accelerator Scholarship Winner - Ms. Aldean K. Campbell.

One of Aldean's guiding philosophies is "There are two ways of spreading light, to be the candle or the mirror that reflects it" by Edith Wharton, as it truly embodies her beliefs. Let's get to know her: - Aldean has been employed at the Firearm Licensing Authority (FLA) for fourteen (14) years. She holds a professional qualification as a Chartered Business Administrator, a Diploma in Business Administration and other professional qualifications from the University of the West Indies Open Campus, The Management Institute for National Development (MIND), The National Police College of Jamaica and other bodies. She is a member of Kiwanis International since 2013 and sits on her club's board as Director of Membership Growth and Education, responsible for providing training needs to new members. Aldean enjoys serving others, sightseeing the ocean, traveling, laughing and having a good game of dominos. Her dream is to become a Criminologist. She will be sitting her PCI certification in March 2022. We wish her well in her preparations and examination.